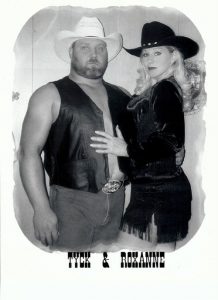 Welcome to our site, Wild Wild West Wrestling.
I started this site back in 2000 when we first started to wrestle as a way for our fans to keep up with where we would be wrestling. It exploded from there into a site that fans could find shows from many Indie Pro Wrestling promotions all over the south. We had a show calendar, wrestler bios, and updates on matches, and wrestling schools. We hope to bring some of this back.
Unfortunately, we had to step away from wrestling for the last several years, but we are back now and have some great plans on getting this site cranked back off again. Tyck has made his return back to the ring recently. No date on when, or if, I will make a return yet, but you will find me more behind the scenes for now.
Love,
Roxanne